About Mad Mike's
Mad Mike is known for his sausages, which he humbly believes to be the World's Greatest!
These unique and delicious sausages were previously only available to restaurants, hotels, and country clubs, but Mad Mike wanted everyone to be able to experience his famous sausage for themselves. Try them today by visiting Mad Mike's Store in Temecula, Southern California's Wine Country, or our online store.
In addition to the 20+ sausage varieties, we also offer other gourmet products including: BBQ Sauces, Glazes & Marinades, Salad Dressings, Spices, Jerky, Nut Mixes, Mustards, Jams & Jellies.
Who is Mad Mike?
Why is he "MAD"?
"MAD" Mike is the owner, visionary, chef, and heart of "MAD" Mike's Store. He has been in the food business for over 40 years because he loves it!
His background includes: Bus Boy, Restaurant Owner, Multi Unit Restaurant Owner, Senior Executive for two major food distribution companies, Sales and Marketing Consultant, and World Famous Sausage Guy!
When we say Mike is "MAD," we don't mean he is angry or crazy; Mike is "MAD" which stands for Making a Difference" We strive to "Make a Difference" for our World, our Country, and our Community by Supporting America's Small Businesses, Veterans, First Responders and Community! Mad Mike's 4 F's: Food, Family, Friends, and Fun!
MAD Mike's Philosophy: Everyone who touches our company must feel good about the experience.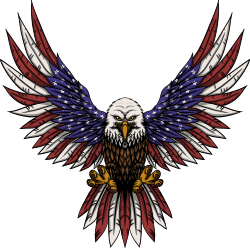 — VETERAN OWNED & OPERATED —